Home, Heer, Kriegsmarine, Luftwaffe, Fakes, RFI, Pictures
This award comes with a unit made folder, all is text book example as can be found in Emilie Stewart's book "German Military Award Documents 1939-1945." It was awarded to Hauptmann Herbert Megow in December 1944. He was born in May of 1914 and died in Jan. 1981. The owner of this document has no photo of him wearing his R.K. if anyone does would you please send me a copy so I may forward it to the collector. The photos above on the right are of Herbert Megow
These photos are supplied by Jamie Cross
To visit his site click here Jamie Cross Militaria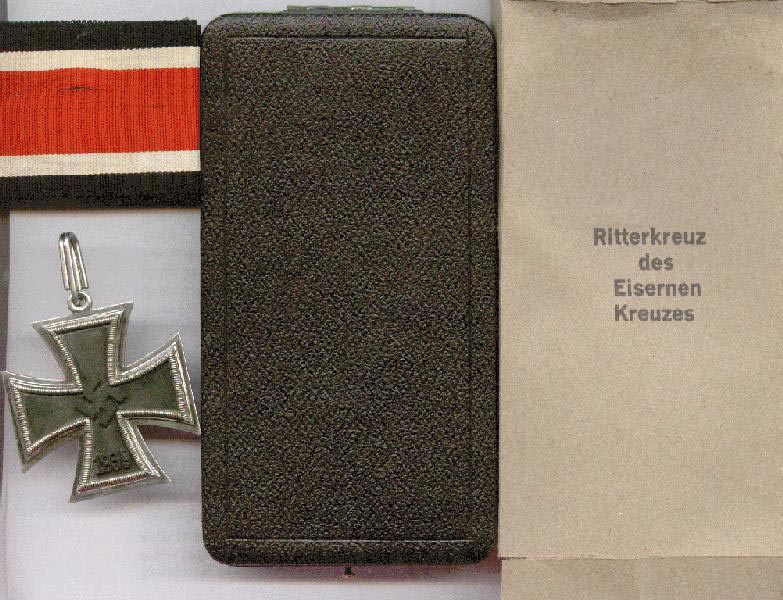 A complete Knights Cross with its presentation box and outer card cover, It is rare to find these and this card cover is maker marked for the firm of Klein and Quenzer, of Idar-Oberstein.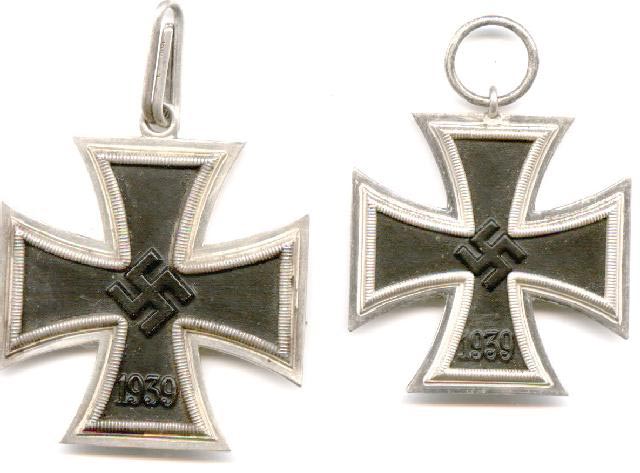 What is believed to be the "Deumer Style of Knights Cross

Attached is a scan of both a Knights cross and an Iron Cross 2nd class, the 2nd class cross in maker stamped 3 on the ring, and this is the mark for the firm of Deumer, if you look at both of the crosses at the central curve you will see the curve effect is the same, also the dates and swastika appear to be identical to that on the 2nd class cross.

Although none of these crosses have been encountered with a mark other than 800 it is strongly believed that this knights cross style was manufactured by the firm of Deumer as the tooling and die work appears to match that of there Iron Crosses.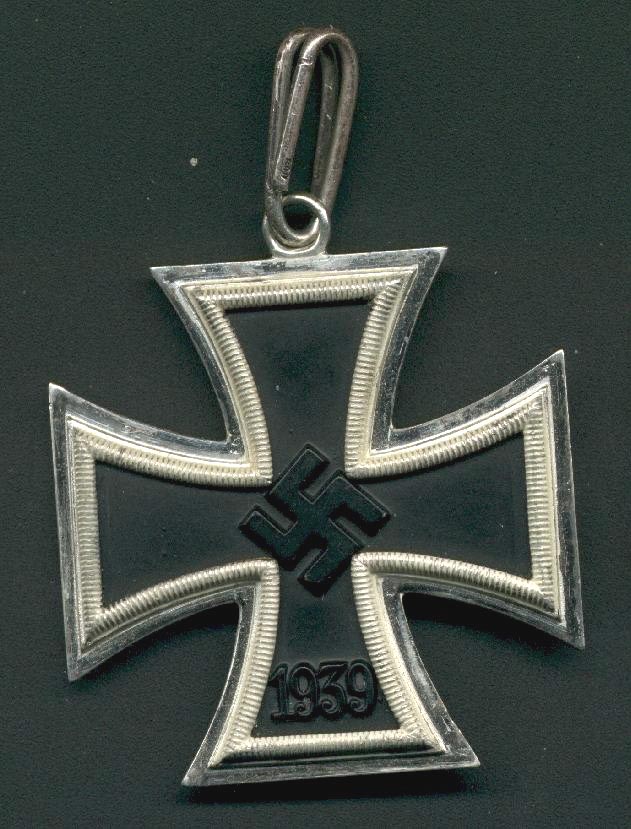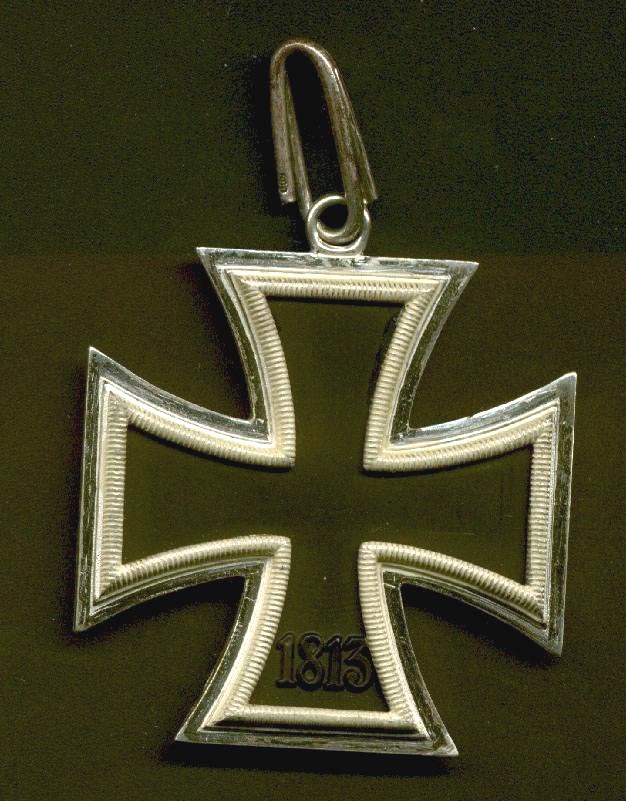 The above two photos are of a mint S & L Knights Cross, note it still has it's frosted rim.